Japan are hosting the Men's Rugby World Cup in September and October 2019.
Use my NEW Rugby Academy compilation edition and free accompanying resources to promote reading for pleasure during the tournament.
Now is the time for children to read more about the game that is capturing their imagination: Websites. Fiction. Non-fiction. Newspapers. Magazines. Rugby can help children enjoy reading for pleasure.
Celebrate the Buzz of the Rugby World Cup with the new compilation of all THREE action-packed, globe-trotting Rugby Academy adventures.
"Pacey but thought provoking … 5 stars"  Rugby World Magazine
"All the drama of the sport steams up from the page.  Any rugby enthusiast is going to love this book"  The BookBag
Published by Barrington Stoke.  Buy here
Resources:
My Top ten tips letter for rugby families to encourage reading is here
"a book of depth as well as excitement" Julia Eccleshare
2019 Rugby & Literacy Pack
A bumper pack of literacy activities and display ideas to encourage reading and writing during the 2019 Men's Rugby World Cup and the 2019-2020 season.
Download here
Posters
Download high resolution PDFs of posters to print out for your school or library by clicking on the images below:
English/Welsh    
Reading quizzes
Try these quizzes by clicking on the images below:
Read a chapter by clicking on the book cover below:
Play!
You can play Top Trumps with the full set of player cards here.
And look out for my special author cards!
Read my recent article, Top Ten Rugby Reads for kids, for the Guardian here:
Love Rugby : Love Reading
My Toolkit of ideas to use rugby to help encourage reading for pleasure for the National Literacy Trust in 2011 here.
Read Rugby
My toolkit of ideas to use rugby to help encourage reading for pleasure for the RFU in 2015 here
Kenny Logan's foreword to the Rugby World Cup Toolkit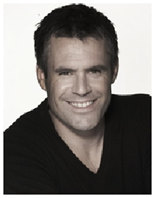 "It is not long until the Rugby World Cup.  The excitement is already building for this international tournament that brings the best rugby nations together.
With much media coverage, we'll all get caught up in the anticipation and expectations of our favourite teams.  With this global simultaneous interest in rugby, there is no better time than now to make use of this World Cup themed tool kit to stimulate children to improve their reading and writing skills.
In my opinion, literacy is the foundation to learning; it is fundamental to progressing in life and is not to be taken for granted.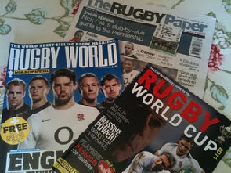 Having struggled to confront my dyslexia in my early years and into adulthood, I am passionate about the value of literacy to enable you to have a normal life. I know from personal experience that having problems with literacy can affect attainment in other subjects.
Children must be taught that reading and writing can be fun and that it is not just for geeks but is an essential skill for everyday life. Even professional sportsmen have to send emails, write letters and read books.  So let us capitalise on Rugby World cup fever and help children achieve what they are capable of achieving."
Kenny Logan.
Buy Books
1 Combat Zone  –  Amazon
2 Surface to Air –  Amazon
3 Deadlocked – Amazon
Scrum! Amazon
Find out more about my other children's books here.
For all my other literacy resources click here.
PRIVACY & COOKIES POLICY                            TERMS & CONDITIONS