Visit my YouTube channel here for new videos every day introducing and reading from all my books.
Watch Rocky & Roy's whistlestop tour of 5 football clubs – do they visit your team?
Recent zoom interview with Luke Pendlebury, teacher at Wales High School
Watch a video montage of my author event with South Dublin Libraries Children's Book Festival here.
More videos are posted here
Watch me reading and asking quiz questions by clicking on the book covers below:
Football Academy
Foul Play
Scrum!
Download the accompanying Reading for Pleasure Comprehension Pack here.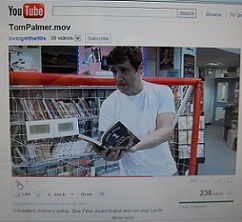 Watch me reading Foul Play at Oldham Academy here.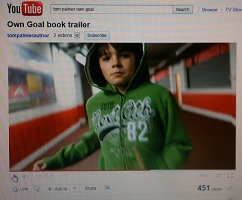 Watch Foul Play 5 : Own Goal – the film trailer made by Ghyllgrove School here.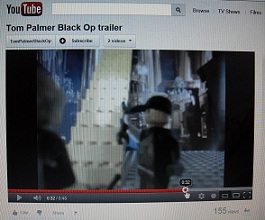 Watch the amazing Squad : Black Op book film trailer, made for me by Arun Hawkes here.
Watch the fantastic Squad : White Fear book film trailer, made by Cameron McTeare here.
At Glanford Park with Words Count, North Lincolnshire, 2016
New story … The Ghost Ship on the Humber

Watch and listen to more chapters from The Ghost Ship on the Humber here.
Watch Episodes 1 & 2 of my experimental Football Reading show here :
There are lots of videos about my First World War book, Over the Line, from here. 
Buy Books
Schools bumper book pack and class set offers here.
Visit my 
bookshop  or support your local bookshop HIVE
Overseas : FREE Delivery worldwide from The Book Depository.
Australia: Boomerang   
Canada: Amazon Canada
New Zealand: Wheelers       
USA :  Indigo books
Email me here for more information or use my contact form here to ask me a question.
PRIVACY & COOKIES POLICY                            TERMS & CONDITIONS