2020
D-Day Dog has just been long-listed for the 2020 Grampian Children's book award.  I wish all the children across Moray, Aberdeenshire and Aberdeen City a very happy time in reading all the books and deciding!
2019
I am thrilled that Armistice Runner has just won the older readers category prize at the FCBG Children's Book Awards!!
This year Armistice Runner thanks to more childrens' votes has won:
the Cheshire Schools Book Award 
the KS3 James Reckitt Hull Children's Book Award 2019
the Tees Valley TVED Book of the Year 2019
and has been :
reviewed for The Historical Association's Young Quill Award
shortlisted for the Year 5 Portsmouth Book Award 2019
recommended on Book Trust's  #MyBookbuzz programme list 2019
recommended on Books for Topics 50 reads for Year 5
Currently, Armistice Runner is currently shortlisted for the :
Essex SLS Junior Book Awards for 2019 and 2 other prizes yet to be announced.
2018
Armistice Runner is
And former UK Literacy Association President, Teresa Cremin, chose Armistice Runner as her Book of the Year for 2018.
2017
Over the Line is
Defenders 1: Killing Ground
is long listed for :
the 2018 Leicester Libraries Our Best Book Award!
2016
Rugby Academy : Combat Zone is
Wings: Flyboy –  is selected for Leicester Libraries 'The Big Friendly Read book list for children'
Wings: Flyboy –  is selected for Booktrust's Top 20 books for Reluctant Readers 
2015
Over the Line is :
selected for the Recommended Reads list in the Historical fiction category for Read for My School
longlisted for the 2015 Portsmouth Book Award
shortlisted for the Lancashire Book of the Year Award
Ghost Stadium is awarded the Birmingham Catholic Diocese Schools Book Award.
2014
Ghost Stadium wins Leicester Libraries Our Best Book Award thanks to the votes from children at the city's primary schools and is a selected title for Bookbuzz 2014.

Foul Play is chosen as one the 100 readformyschool titles.
Over the Line and Own Goal are selected for Bookspace's Top 20 Most Read Football Books for KS1-KS4.
Over the Line is chosen as Exeter's City Read for the year.
2013
The Squad : Black Op  wins the Solihull Children's Book Award thanks to voting by children in the borough's schools and is  shortlisted for the Leicester Libraries Our Best Book Award
Secret FC is selected by the Book Trust for inclusion in their School Library Pack!   Around 4000 English schools will received the pack funded by the Department of Education, as a way to encourage reading with the students.
2012
The Secret Football Club is longlisted for The Fantastic Book Awards (F.B.A), organised by Lancashire School Library Service
Foul Play 5 : Own Goal is longlisted for Red House Children's Book Award for Younger Readers
Scrum! is shortlisted for Sheffield Children's Book Award
2011
Foul Play 4 : Killer Pass longlisted for Doncaster Book Award
Foul Play 3 : Offside shortlisted for Calderdale Children's Book of the Year Awards
2010
Foul Play is shortlisted for Stockton Children's Book of the Year
Emily Palmer (no relation!) from St Michaels RC School was the winner in the Highly Commended category for her review of Foul Play by Tom Palmer.
2009
Foul Play shortlisted for Calderdale Book of the Year Primary Section
Foul Play 2 : Dead Ball shortlisted for Rotherham Children's Book Award
Football Academy 1 : Boys United shortlisted for Doncaster Book Award
Football Academy 3 : The Real Thing longlisted for The Fantastic Book Awards (F.B.A), organised by Lancashire School Library Service
2008
Foul Play chosen for Booked Up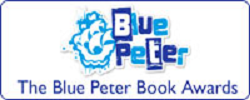 Foul Play shortlisted for Blue Peter Book Award
Other Accolades
2013 The Squad : White Fear listed in Chris Bradford's "Top 5 books Every Child Should Read Before They're 12″
2013 Scrum! listed as one of New Zealand School Librarian Ali Hewett's "100 Great Books Before Lunch"
2013 Ghost Stadium is nominated one of the "Ten of the Best Books to Make Reading Irresistible" by Marilyn Brocklehurst from Norfolk Children's Book Centre.
Marilyn said, "This book allows you to access a great story and at the same time offers the opportunity to read more fluently. Tom Palmer is a champion for reluctant readers and works tirelessly to attract children – and particularly boys – to pick up a book. Ghost Stadium is thrilling from the very first paragraph. The combination of Tom and Barrington Stoke is perfect since this publisher has provided an excellent range of books to encourage children who are reluctant readers simply because they struggle with the practicalities of reading."
Email me here for more information or use my contact form here.