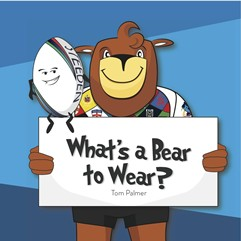 There was once a bear. A big brown bear. And his name was Grubber.
But Grubber was not happy. RLWC2013 was about to kick-off … it should have been an amazing day … but Grubber had a problem.
A BIG PROBLEM!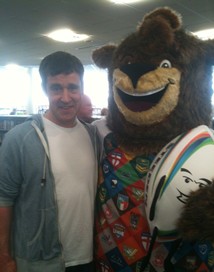 'What's a Bear to Wear?' is available from Northern British libraries
Download for families to read at home here.
Read more about the recent "What's a Bear to Wear?" fantastic book launch event held by Hull libraries with Hull KR's Josh Hodgson and Hull FC's Richard Horne here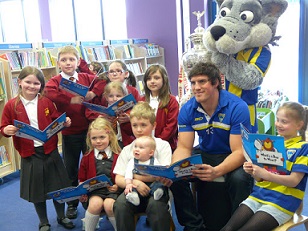 Warrington Rugby League player Ben Harrison read "What's a Bear to Wear?" to visiting children at Warrington Library. April 2013
I wrote What's a Bear to Wear with Try Reading in the build up to the 2013 Rugby League World Cup.
What's a Bear to Wear  
PRIVACY & COOKIES POLICY                            TERMS & CONDITIONS