Here is a little gallery of some of the wonderful class and home work already created by children and teachers in response to After the War.   I hope they inspire you!
Thank you St Andrews C of E Brighouse for sharing this special song inspired by Yossi, written by Mrs Music's Memory Makers
Richmond Borough Schools Holocaust Memorial Day Project 
The discovery of local links to the Kindertransport by two pupils at Hampton School inpired these amazing creative responses from pupils across the borough
Inspiring Remembrance Day Black Out Poems from Deanwood Primary School:
Well done Grace, Evie, Scarlett and Lacie!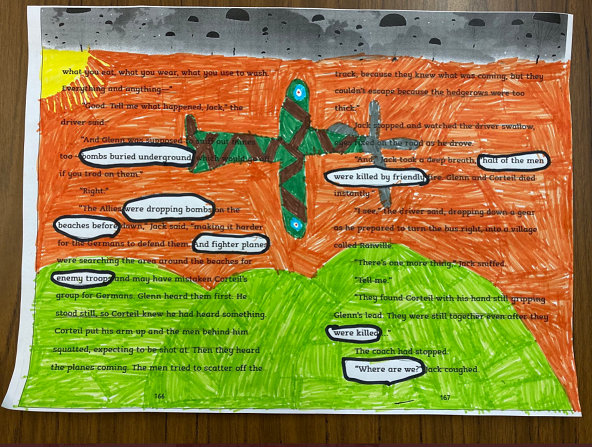 ---
Lockdown work from Wales High School:
Queen Boudica Primary:
Brilliant work, well done!
Sir Christopher Hatton Academy:
Use these VE Day resources here or Find out more about After the War.
Email me here for more information or use my contact form here.
Thank you.