Most of the lads in United's under twelve team appear in each book. It's a team game on and off the pitch – and, like you need all eleven players to make a game entertaining, the same goes for making a story entertaining.
Here are some short biographies of the players you'll meet in the series:
Ben is a fast and powerful winger. He is a good friend of James and of Ryan. But Ben has a problem. A big secret. And, as the series progresses, it threatens his place in the team and at school. His main story is Reading the Game.

Chi is a wise player. If anyone has a worry – including the captain, Ryan – Chi can help. And on the pitch, Chi can calm things down. In most books Chi is a steady influence. He is also a great holding-midfield player.
Connor is one of two Irish players who play for United. He is a tough-tackling full back. His hero is Roy Keane, who used to play for Man U.
Read "The Scout" – a special short story about how Ronan and Connor  came to join Premier League United.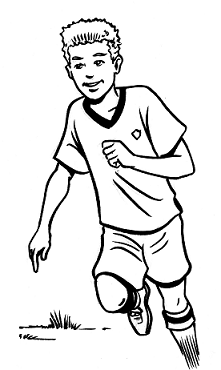 Craig is a hothead. On the pitch he can make some really tasty tackles. But when his dad is there he is okay. His mum and dad are divorced, so he only sees his dad when he is playing for United. Off the pitch Craig can make trouble – and lose friends. His big book is the sixth in the series, Captain Fantastic.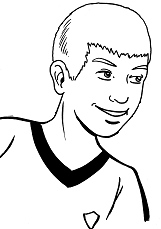 Jake is a small winger. He has a great on-the-pitch relationship with Yunis. At the start Jake found it hard to fit in at United. Especially as he supports their deadly rivals, City. But over the season he, more than anyone, makes the United under twelve's tick. Jake is the hero of the first book in the series, Boys United.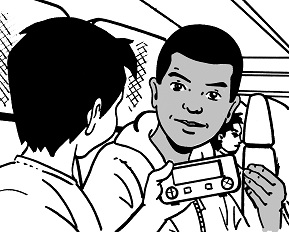 James is a down to earth nice lad. He feels a lot of pressure because his dad was once an England international. Everyone expects the same from him. But James is not too sure. James is always around to calm the other lads down when they get into arguments. He is wise and most of the lads look up to him. James' main book is Free Kick, the fifth book in the series.

Ronan is the team's other Irish player. He is a team regular, but he misses home. Living in a city in England seems a long way from the rural village he was brought up in near Cork.
Read "The Scout" – a special short story about how Ronan and Connor  came to join Premier League United here.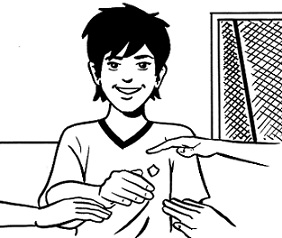 Ryan is the team captain. At times he can be a bully, making the other players quite unhappy. At other times he is a brilliant leader. He frustrates the team manager, Steve, who knows he could be a great player. Ryan has big roles in most of the books, but Captain Fantastic is his best.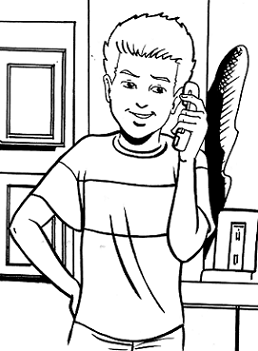 Tomasz is from Poland. But he lives in England now. His dad is a doctor at the local hospital. He is a goalie. Tomasz is used to being teased about his foreign-sounding accent. But sometimes it gets him down.  His proudest moment is when he goes with United to play in a tournament in Poland – and the Polish international coach comes to watch him. He is the star of the third book in the series, The Real Thing.

Yunis is a great player. One of the best under twelve strikers in the country. He will – everyone knows – be a professional footballer one day. There's only one thing that could threaten that. Yunis' dad, who thinks his education is more important than football. Yunis stars in Striking Out, the second book of the series.
Will is a new player at United. He is a striker and scores almost as many goals as the prolific Yunis. Will's dad can make things difficult. He can be a bit pushy, making Will embarrassed. But his mum helps. She is calm – and much-loved by the other boys in the team.
NEW Kindle book
Teamwork is the prequel to my 100,000 selling Football Academy series, published by Puffin.
Before Jake, Yunis and the other United U12s play against the top teams in England, they are taken on a club trip to the Bernabeu to play the mighty Barcelona. But – with the team struggling to get on off the pitch – how will they get on on the pitch.
And who is the small footballer with the number 10 on his back who seems interested in watching Barcelona v United.
Free to Kindle Unlimited, RRP 99p  Read it now here
Buy Books
Football Academy 1: Boys United  Amazon
Football Academy 2: Striking Out  Amazon
Football Academy 3: The Real Thing  Amazon
Football Academy 4: Reading the Game  Amazon
Football Academy 5: Free Kick  Amazon
Football Academy 6: Captain Fantastic Amazon
Set Amazon
Email me here for more information or use my contact form here.
PRIVACY & COOKIES POLICY                            TERMS & CONDITIONS