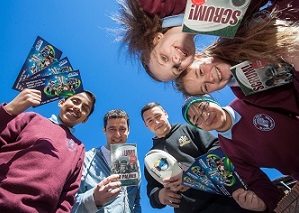 As the author of the children's rugby story, Scrum!, I was really pleased to be working with Try Reading and local libraries to write new books and blog to promote literacy in the build up to the 2013 Rugby League World Cup.
What's a Bear to Wear?"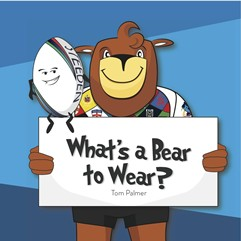 There was once a bear. A big brown bear. And his name was Grubber.
But Grubber was not happy. RLWC2013 was about to kick-off … it should have been an amazing day … but Grubber had a problem.
A BIG PROBLEM!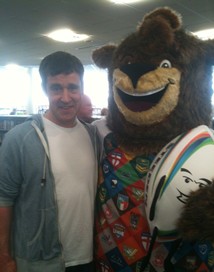 Published by Scratching Shed.
Download for families to read at home here.
Read more about the recent "What's a Bear to Wear?" fantastic book launch event held by Hull libraries with Hull KR's Josh Hodgson and Hull FC's Richard Horne here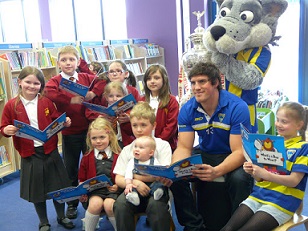 Warrington Rugby League player Ben Harrison read "What's a Bear to Wear?" to visiting children at Warrington Library. April 2013
Haka Boy
Harry has been given a project at school. He loves rugby and he loves projects. The only problem is Harry has to talk about it in front of 220 other children.
His heart starts to beat hard. His hands begin to sweat. And just as Harry is worried that it is not going to go well, in walks somebody famous…
Illustrated by James Innerdale
Available from Scratching Shed
"Interchange"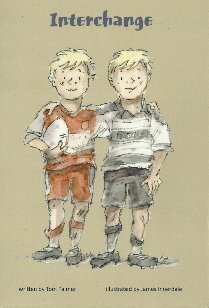 "Interchange" is a rugby children's novel, illustrated by James Innerdale to celebrate the 2013 Rugby League World Cup published by Hull Libraries.
Read more about Interchange here. 

Welsh Libraries
I was pleased to help launch Welsh Libraries Membership Drive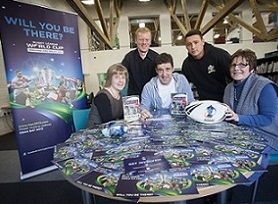 Competition at Rhyl Library, Denbighshire with North Wales Crusaders Rugby League player Kris Wilkes.
"We think the membership drive gained about 2000 new library members in Wales so thanks to Tom for his contribution to the campaign!" Gwasanaeth Llyfrgell Sir Ddinbych/Denbighshire Library Service.
More information visit www.librarywales.org