This summer there will be loads of sport on the TV and radio. F1, athletics, rugby, football, cricket and other major sports tournaments that children will be watching during the summer holidays.
This list is for parents and teachers who want to keep kids reading during the summer break, using all that live sport as a stimulus.
One   The Rugby World Cup Activity Book includes lots to read and several activities – many word-based – that will get the school holidays off to a fun start. It is accompanied by an official tournament guide.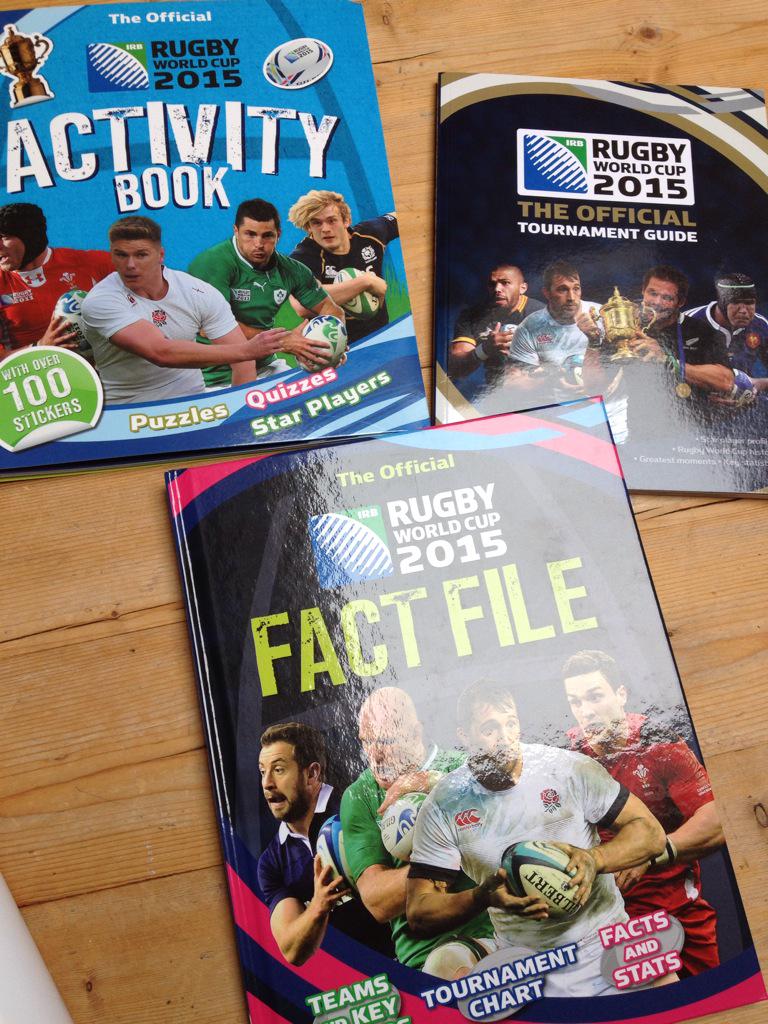 Two   Know the Game publish a range of basic books about how to play various sports, from rugby and football to handball and netball. They are extremely well-written and concise. They'll encourage focused reading and sporting activity too. Great for summer.
Three   Newspapers. Before, during and after major sporting events this summer, get hold of sport sections and special pull outs in the newspaper of your choice.
Four   Follow the men's and women's Ashes cricket series on the BBC website. Updated every minute and full of banter from some great writers and former players.
Five   Read some quality fiction by revered children's authors. Michael Morpurgo's Cool or Billy the Kid.  Chris Higgins' Pride and Penalties. Mal Peet's Penalty. Lauren St John's One Dollar Horse series.
Six   Read fiction by real sports stars. Footballer Frank Lampard has a series of 5+ fiction out. Horse rider, Pippa Funnell, has an equestrian series out. Even Izzy Folau has a rugby fiction series out on Kindle.
Seven   The football season starts on August 8th. Try one of the many football magazines around that time, featuring season's previews. Magazines include Match, Match of the Day, FourFourTwo and World Soccer.
Eight   The World Athletics Championships begins on 22 August. Both Jessica Ennis and the Brownlee brothers have written autobiographies that are accessible to children. Check them and others out.
Nine   There a several biographies of sport stars that are short and readable. Theo Walcott. Amir Khan. Sachin Tendulkar. Lewis Hamilton. All published by dyslexia-friendly publisher, Barrington Stoke.
Ten   With the Rugby World Cup taking place in the UK in September and October, I have written a three-book series about a kids' rugby team  playing in a schools' World Cup called Rugby Academy. (More info here.) There are also great rugby series by Gerard Siggins, Dan Anthony and Andrew Smith.
*************************************
You can get your hands on most of the above reading material at your public library, as well as in bookshops and newsagents. This year the public library Summer Reading Challenge has a theme of Record Breakers. Take your kids to the public library to sign up. There is more information about that here.
Find out more about several projects I am involved with to do with this autumn's Rugby World Cup here.
And let me know if you have read any decent sports writing for kids, then I can add it to the blog.
Thanks for reading. Have a happy summer.