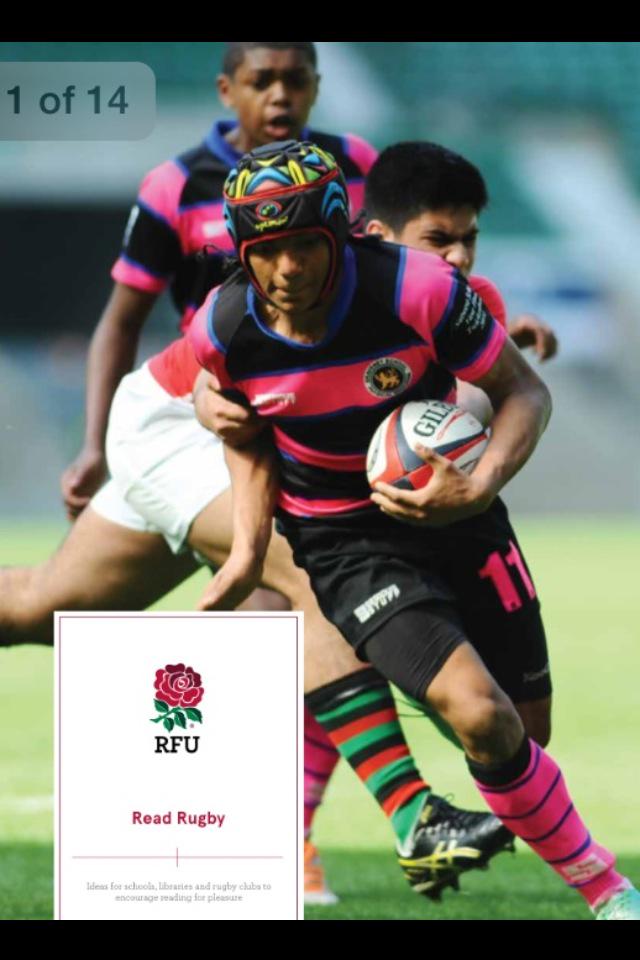 2015 is a massive year for rugby union in England as the Rugby World Cup comes to our shores. It is an opportunity for us all to watch the world's greatest players and different teams' styles of play.
The World Cup gives rugby union the chance to encourage the children and adults in your schools and libraries to try the game – either on the pitch or from the stands.
But the it can do more. Much more.
For one, the Rugby World Cup can get children – and their families – reading for pleasure. In Read Rugby you will find dozens of ideas about how to use rugby to encourage children to read. It is divided into the places in your library, school or rugby club and features ideas for displays, book groups, activities, visits and things that families can do at home.
It includes links to free online resources that will hopefully do a lot of the work for you, meaning you can spend more time talking about reading with the children. It also offers advice as to when are the best times to use rugby to encourage reading, focussing on the RBS Six Nations and the Rugby World Cup.
Please get it into the hands of teachers, librarians, rugby coaches and parents.
Here it is. You need to sign up online, but it is quick and easy. And I hope you'll think it is worth it.