I had a great day at Lancaster School in Leicester today.  I spoke to two lots of Year Sevens. They were brilliant – as was their librarian, who runs an excellent school library.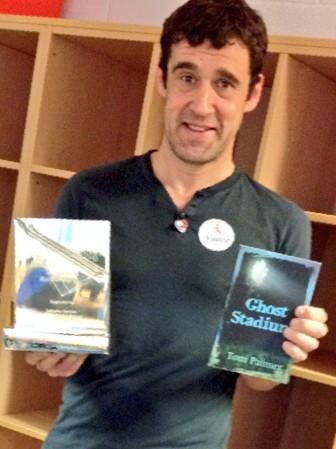 I was there to say thank you, really.
I was lucky to win the Leicester Our Best Read Award for Ghost Stadium earlier this year, run by Leicester Libraries. Voted for by year fives and sixes last year. And that worked well. It meant that several of the children who voted in the award were there.
Winning an award that is voted for by children feels good. I've come not first in loads of voted awards like this. Other books have won. And that is fine. The kids chose other books they prefer.
That's why it meant so much to win one. Something I will never forget. Ever.
Thank you Leicester. And thank you Lancaster School and Leicester Libraries.