I started my tour of the libraries closest to the Rugby World Cup venues yesterday. It began in a good way – doing a sort of support act for the Rugby World Cup. And here we are, together…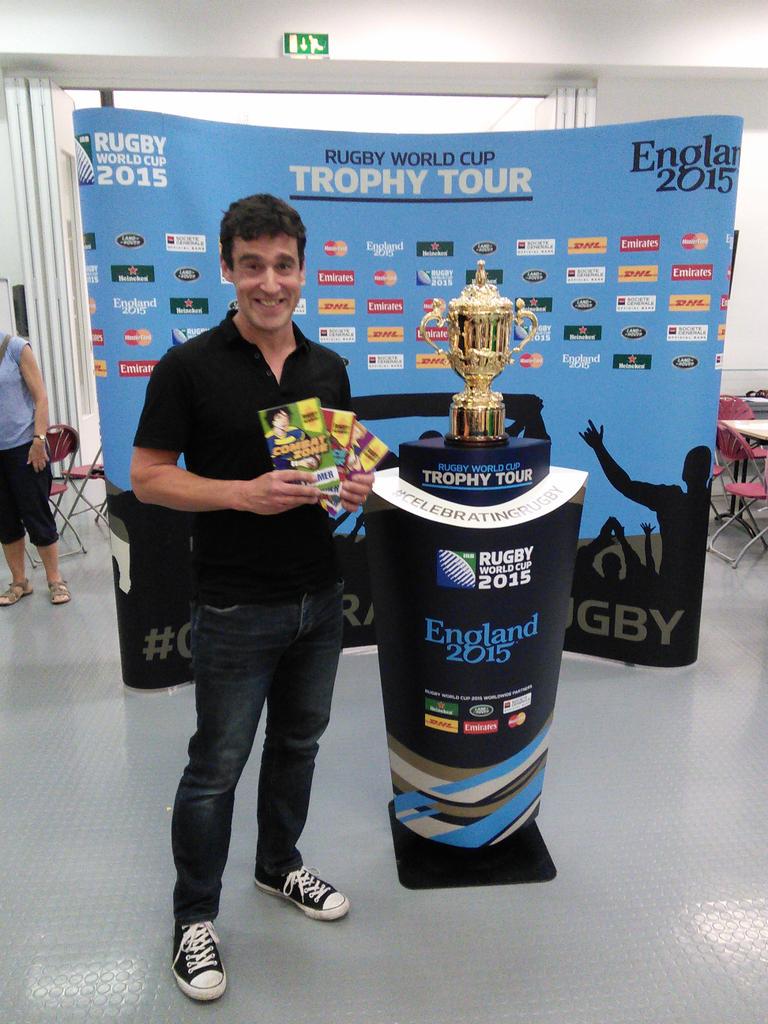 Over the next three weeks I am doing my Rugby Reading Game at all the venue towns and cities, talking to families about rugby, reading and rugby reading. These are my tour details.
As I travel I'll be reviewing rugby books, magazines and other reading material that kids and adults tell me about and presenting idiotic photographs like the one above.
I also intend to visit every stadium to have a look how they're set up.
So join me. Here. Or on the #ReadRugby hashtag.
Thanks to England Rugby for funding this tour in full and with great enthusiasm.
I did a blog about how Leeds Library changed my life a couple of days ago. You can read it here.